thrivewired's mission is to provide inspiration for thriving careers and lives. This is achieved through an original and curated content-driven site offering advice on tackling the challenges of excelling in a growing business while achieving a thriving life.
My inspiration for starting thrivewired as a passion project is twofold:
First, since the earliest days of my career spent cleaning toilets, to tackling the challenges of being the CEO of an investor-backed growing business, I've learned a lot, and I continue to do so. It's this constant influx of new thinking and ideas that inspire and guide me, and I believe this content is worth sharing.
Second, in my experience, relevant and high-quality content is very fragmented across the web, so sharing it in a more digestible 1-minute-to-read format to help others thrive feels like an opportunity for me and, hopefully, a benefit to those like you.
Keep thriving!
Patrik Hellstrand
---
Journey
Below is a timeline of my journey, from taking a leap of faith, to becoming a CEO, and some learnings along the way:
---
Press
Cheddar
August 10, 2018
Oath Pizza Partners with Aramark to Expand Guilt-Free Pizza Brand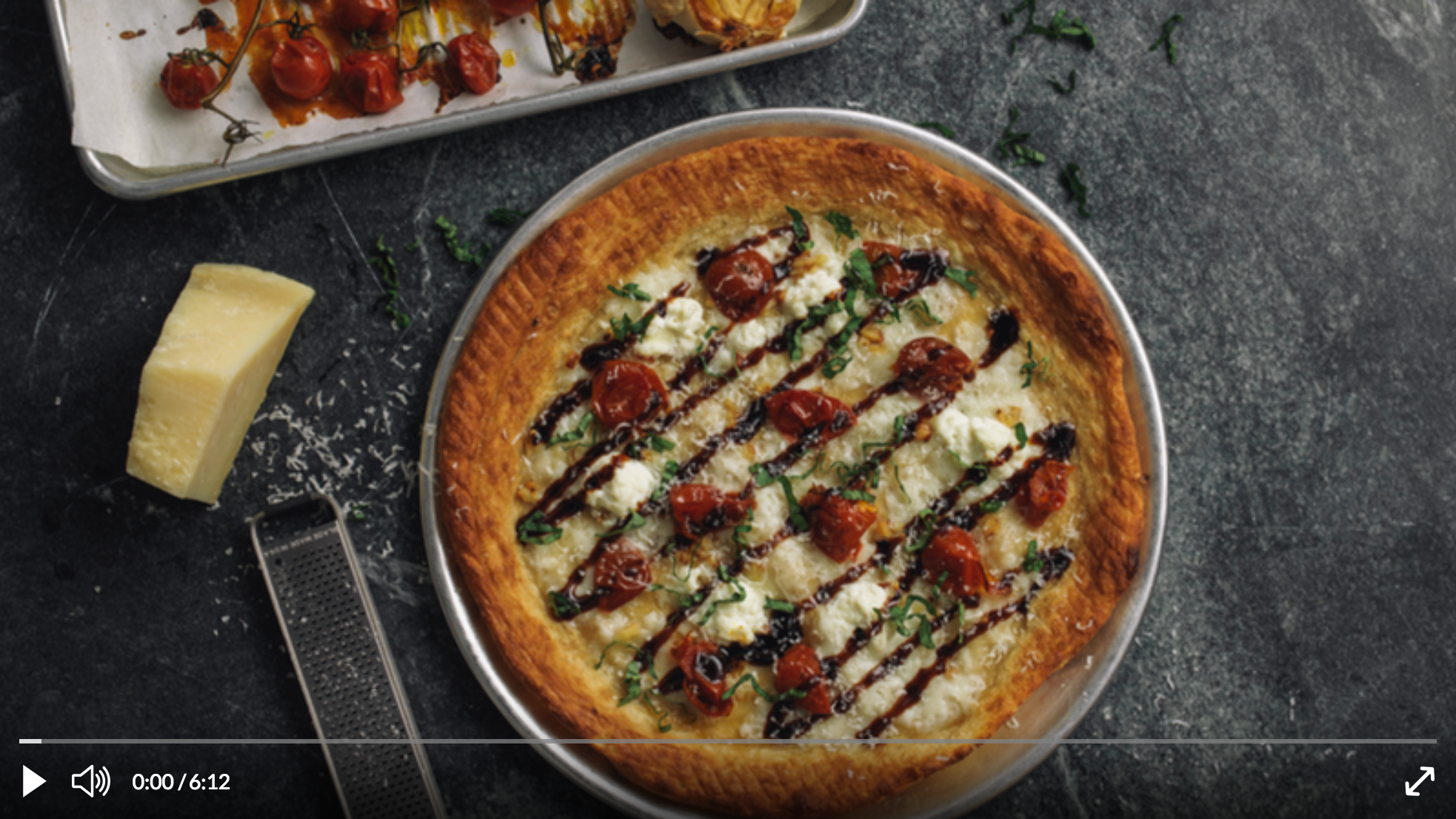 Oath Pizza is taking the guilt out of indulging in pizza. The company's slices are made without hormones, artificial preservatives or antibiotics. following a new partnership with food service provider Aramark, the pizza could be coming to your neighborhood. Patrik Hellstrand, CEO of Oath Pizza, was with Cheddar to share the company's plans for expansion.
---
Cheddar
December 7, 2017
This Additive-Free Pizza Company is Opening Stores in DC and NY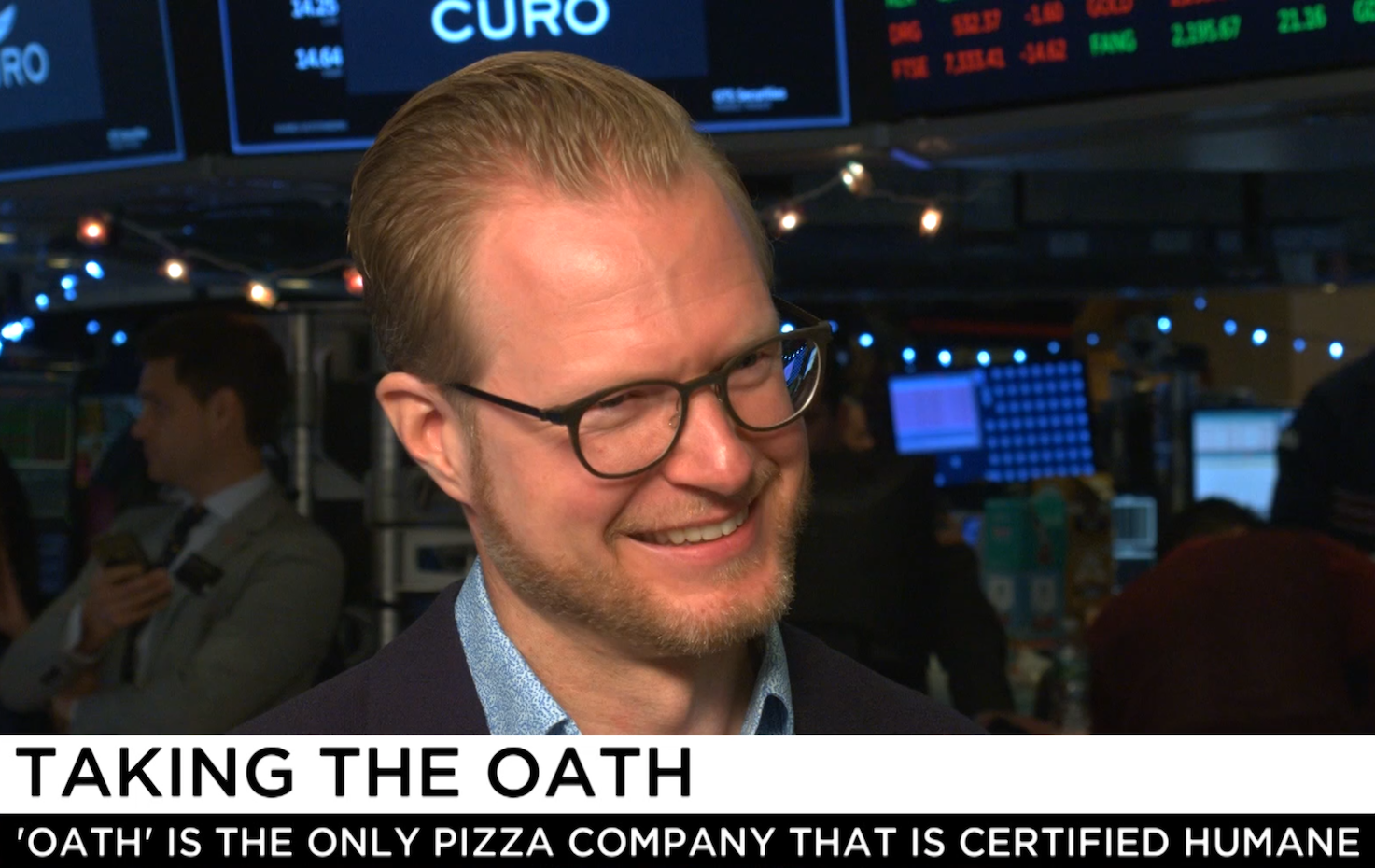 Patrik Hellstrand, Oath Pizza CEO, tells Cheddar what makes his pizza the only certified humane company in the US.
---
Boston Voyager
July 24, 2017
Meet Patrik Hellstrand of Oath Craft Pizza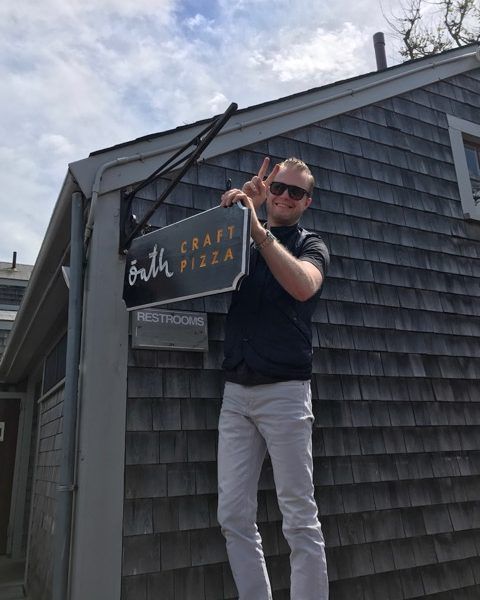 Today we'd like to introduce you to Patrik Hellstrand.
Patrik, please share your story with us. How did you get to where you are today?
I grew up in Stockholm and at the age of 20, I remember being hit with this overwhelming notion that I needed to explore the world. So I jumped into hospitality as the easiest way to travel. From my first job working at a small hotel in Austria I realized quickly that I was confident in my work (as confident as one can be cleaning toilets and tending bar) and that I was viewed as someone who could take on more responsibility, which made me stand out. That job also led me to fall in love with people-centric businesses. I still very much wanted to travel though and that passion landed me in the cruise industry; to which I owe my understanding of what great service looks like and how to develop diverse and high-performing teams.
I spent six years working in food and beverage onboard Seabourn and Cunard ships, and then four years for Princess in Los Angeles, where I made a lateral move into the hotel side of things so I could learn a different part of the business. At the same time, I was completing my MBA. This turned out to be a great thing because I was managing teams and was able to put the theories I was learning into practice—and see that they had impact. I've never wanted to be that one vertical experience guy, so after my MBA I went to work for Hilton on the luxury and lifestyle team to manage operations for the Conrad brand. When they moved their operations East, I knew it was time to take another risk. I'd always felt like an entrepreneur but I'd never been one, so I started my own consulting firm focused on leveraging guest insights through text analytic and business intelligence.
It was a hard decision to leave my own business, but I got a call to run a very large start-up, a casino that offered me the ability to build and lead my own large team from scratch which felt like something I couldn't pass up. This role led to a lot of calls, but I found myself at Equinox Fitness because I thought, once again, I can learn the most here and further my desire to remain industry agnostic. After three years with Equinox the job at Oath came up and I thought, "Pizza? How does that make sense?" But then I visited Oath, and I realized how very different our brand is from the rest of the fast-casual pizza players. I started toying with the idea of how much fun it could be to grow a different kind of pizza business, one that not only has an amazing tasting and honest product, but also is a breeding ground for young talent. And of course, the opportunity to be a CEO is something I wanted, but it was the chance to be an entrepreneur again, without all the risk and with great resources behind me that made it feel right.
Overall, has it been relatively smooth? If not, what were some of the struggles along the way?
I don't think anyone's career path is ever totally smooth—not if they're willing to take risks. Over the 15 years I've made my work life uncomfortable and disruptive on purpose, with the goal of learning as much as I possibly can by cutting across many roles in several industries. I learned early on that trying to plan your career doesn't really work, you just have to be resilient and have faith that the dots will connect. I've been disappointed many times when what I wanted to happen didn't pan out, but each time a different path would then become apparent and that new path would end up being a good thing.
Oath Craft Pizza – what should we know? What do you guys do best? What sets you apart from the competition?
At Oath our philosophy is that different can also be better, that little things can make a big difference, and that doing the right thing helps to realize human potential. Yes, we're a pizza company, but our larger goal is to inspire happiness in people who love great food and want to feel good about their decisions—whether eating or working with us.
We start with a truly different kind of crust; it's hand-stretched, then grilled and seared in avocado oil. It's crispness and texture is unlike anything else on the market. Our toppings are sustainably sourced and we focus on local and seasonal combinations to showcase the flavor of fresh ingredients. We're also proud to be the first pizza brand to be granted Certified Humane approval.
Beyond our product, we're different in that we're very much a people-centric business. Kids can come to work at Oath and learn foundational skills such as service, leading and growing a team, thinking like an owner, and understanding and managing a P&L. These are all things that will benefit them tremendously as they continue their careers within or outside of Oath; that approach sets us apart and makes me proud.
What is "success" or "successful" for you?
I define success personally similarly to how I define it in our business; through our ability to facilitate happiness. For me being happy comes from always learning, being curious, not being afraid to try new and different things, and always having the courage to take a different approach. I think too many people stay in one comfortable vertical and are okay relying on existing ideas. In terms of the company, it's about understanding that ours is a people business. We sell great pizza, but what we're about is making people happy, attracting, motivating, and developing great talent. You need to know what great looks like and maintain a conviction to not settling. You also have to build talent from the inside I believe to be successful. And of course, ultimately you have to execute on great service and a great product; you have to do what you said you would do and do it really well.
Link to article in Boston Voyager
---
Nation's Restaurant News
Oct 13, 2016
Oath Craft Pizza names Patrik Hellstrand CEO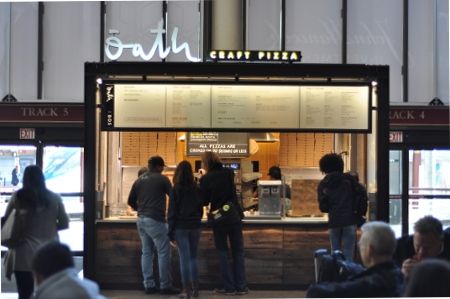 Hellstrand is first CEO of four-unit chain with big growth aspirations.
Oath Craft Pizza, which received $4.5 million in venture funding last month, has named Patrik Hellstrand president and CEO, the company said Thursday.
Hellstrand, the first CEO of Oath Craft Pizza, adds a seasoned executive to a chain with big growth aspirations.
"It's been an incredible year for Oath," chief operating officer Rick Wolf said in a statement. "We are thrilled to have Patrik join the team. His arrival will surely support these initiatives and bring infinite value to the brand."
Hellstrand most recently was corporate group vice president at the fitness company Equinox. He has also held positions in the hotel and consulting industries.
"I was attracted to Oath by the passion I experienced meeting the team and visiting the stores as a guest," Hellstrand said in a statement. "I am excited for us to build an honest and respected people-centric brand together."
Breakaway, a Boston-based investment firm, recently led a $4.5 million funding round in Oath Craft Pizza. The startup chain has raised $9 million in two funding rounds.
Oath Craft Pizza opened its first location last year, and is working to expand to new markets like New York and Washington, D.C. The expansion requires more leadership, company executives said.
"We have exceeded our expectations under Rick Wolf's leadership," executive chairman John Burns said in a statement. "As we prepare for rapid expansion into multiple metro areas including New York, it was imperative to invest in top-caliber, industry expertise."
Link to article in Nation's Restaurant News
---